The Society for Learning Analytics Research (SoLAR) is an inter-disciplinary network of leading international researchers who are exploring the role and impact of analytics on teaching, learning, training and development. SoLAR has been active in organizing the International Conference on Learning Analytics & Knowledge (LAK) and the Learning Analytics Summer Institute (LASI), launching multiple initiatives to support collaborative and open research around learning analytics, promoting the publication and dissemination of learning analytics research, and advising and consulting with state, provincial, and national governments.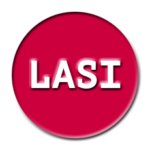 Strategic Event:
Learning Analytics Summer Institute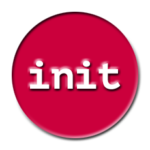 Collaboration and Research:
Initiatives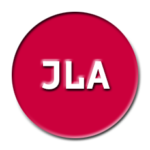 Publication:
The Journal of Learning Analytics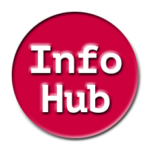 Knowledge Dissemination:
The Info Hub
The Challenge
We are experiencing an unprecedented explosion in the quantity and quality of information available not only to us, but about us. We must adapt individually, institutionally and culturally to the transition in technologies and social norms that makes this possible, and question their impacts. What are the implications of such data availability for learning and knowledge building — not only in established contexts such as institutional learning platforms, but also in the emerging landscape of free, open, social learning online?
Our Mission
SoLAR has the following priorities to advance the field of learning analytics globally:
Foster the highest standards of academic research into learning analytics
Promote the development of open educational resources in learning analytics
Raise awareness of learning analytics amongst policy and decision-makers in educational institutions and governments
Create opportunities for the diverse stakeholders in learning analytics to communicate, collaborate and debate, e.g. academic researchers, product developers, educators, students, institutional administrators, government policy analysts
Executive Officers
President Stephanie Teasley (University of Michigan, USA)
President-Elect Abelardo Pardo (University of Sydney, Australia)
Vice President Xavier Ochoa (Escuela Superior Politécnica del Litoral, Ecuador)
Treasurer Oleksandra Poquet (National University of Singapore, Singapore)
Secretary Leah Macfadyen (University of British Columbia, Canada)
Officers
Communications Chair Leah Macfadyen (University of British Columbia, Canada)
Events and SIGs Chair Xavier Ochoa (Escuela Superior Politécnica del Litoral, Ecuador)
Membership Chair Abelardo Pardo (University of Sydney, Australia)
Website Chair Srećko Joksimović (University of South Australia, Australia)
Education Chair Hendrik Drachsler (The German Institute for International Educational Research, Germany)
SIGs Chair Simon Buckingham Shum (University of Technology Sydney, Australia)
Inclusion Chair Shenita Ray (Georgetown University, USA)
Member at Large Vitomir Kovanović (University of South Australia, Australia)
Member at Large Christopher Brooks (University of Michigan, USA)
Member at Large Rebecca Ferguson (Open University, UK)
Member at Large Hiraoki Ogata (Kyoto University, Japan)
Executive Manager Grace Lynch (RMIT University, Australia)
Event and Management Coordinator Nicole Hoover (SoLAR)

Founding President and Lifetime SoLAR Member

George Siemens (University of Texas at Arlington, USA)

SoLAR Founding Members

University of Michigan (USA)
Dalhousie University (CA)
American Institutes for Research (USA)
Stanford University (USA)
University of Texas at Arlington (USA)
University of South Australia (Australia)
The Open University (UK)
Marist College (USA)
University of Wisconsin (USA)
University of Queensland (AUS)
University of British Columbia (CA)
University of New England (AUS)
Athabasca University (CA)
University of Saskatchewan (CA)

---

Image Credit: cc licensed ( BY ) flickr photo shared by Aaron Parecki